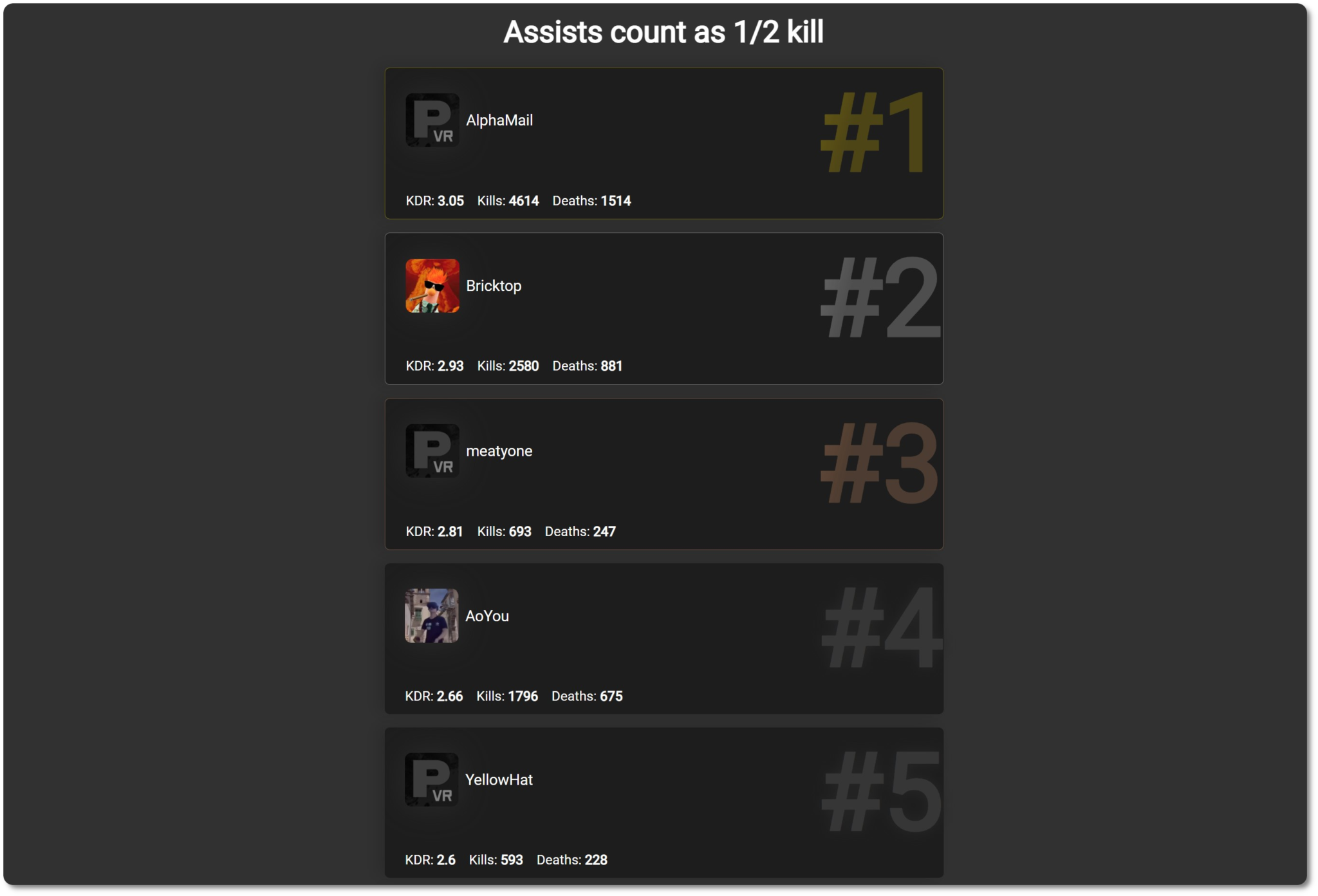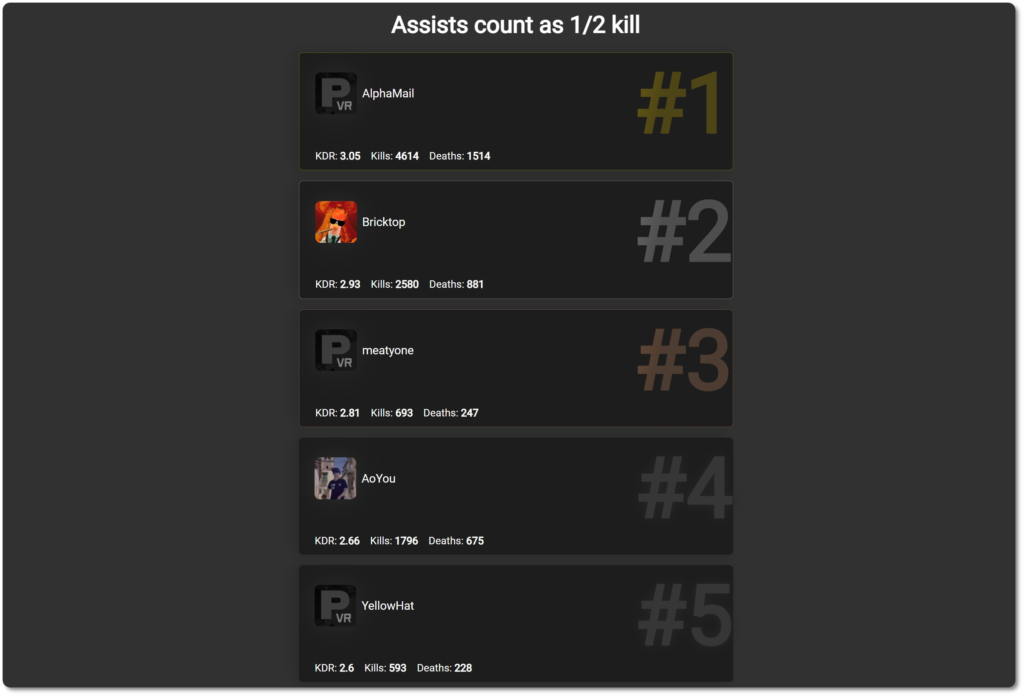 We've been working on a lot of things in the background in order to make this server one of the best ones out there.
Today, we are excited to announce that we are working on a player statistics system for our Pavlov VR server. This will allow you to see things such as total player kill count, Time on the server, favorite weapons, and much more.
This will soon make it possible for us to create competition matches that can last for longer times and where you can win prizes, among other things.
As it is the case for everything which is good, it will take some time for the new stats system to be ready, and it is still pretty much a work in progress, the developer has been working on it for a few days, but It shouldn't take too long, so stay tuned for more news regarding the new statistics system.