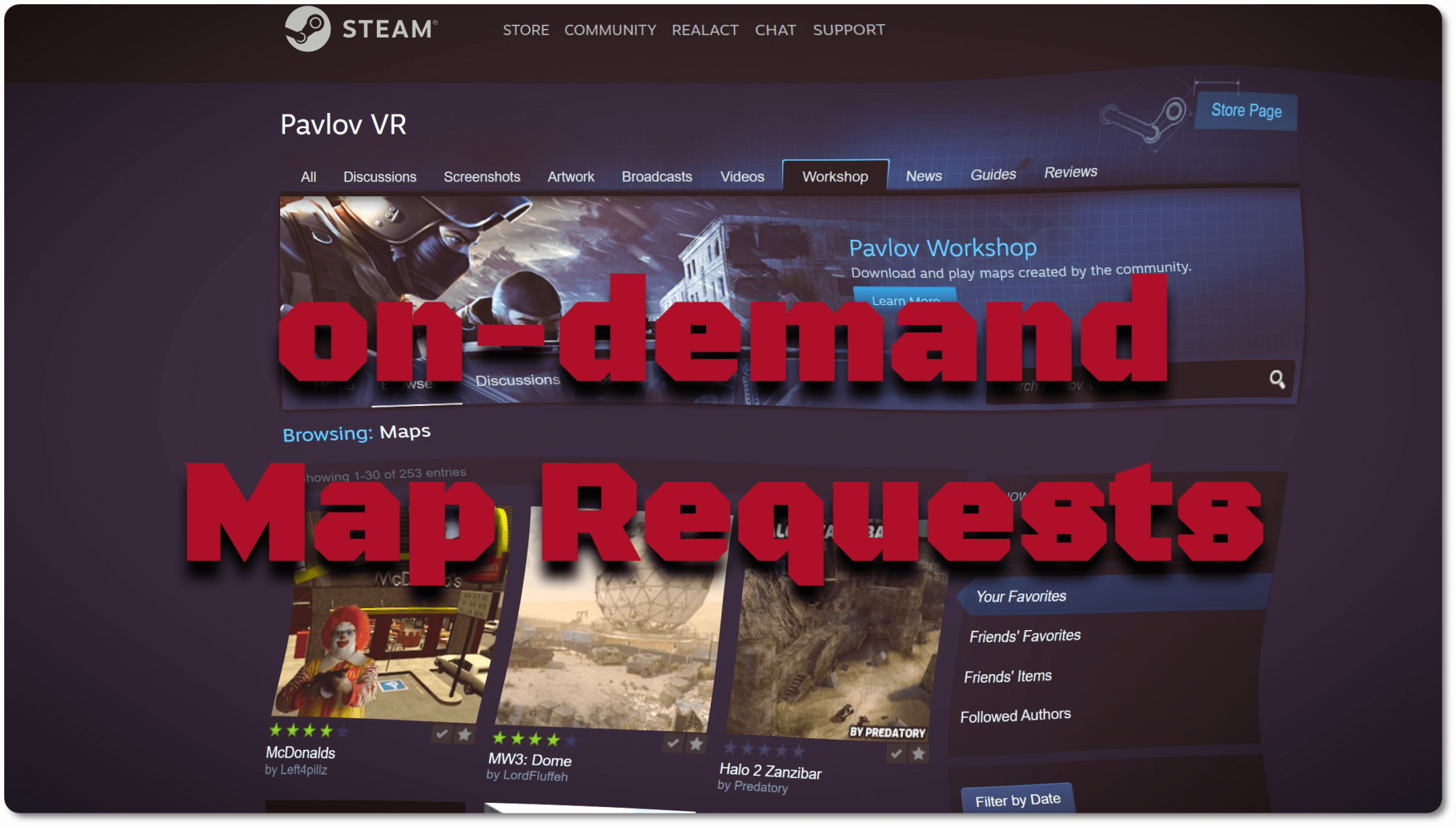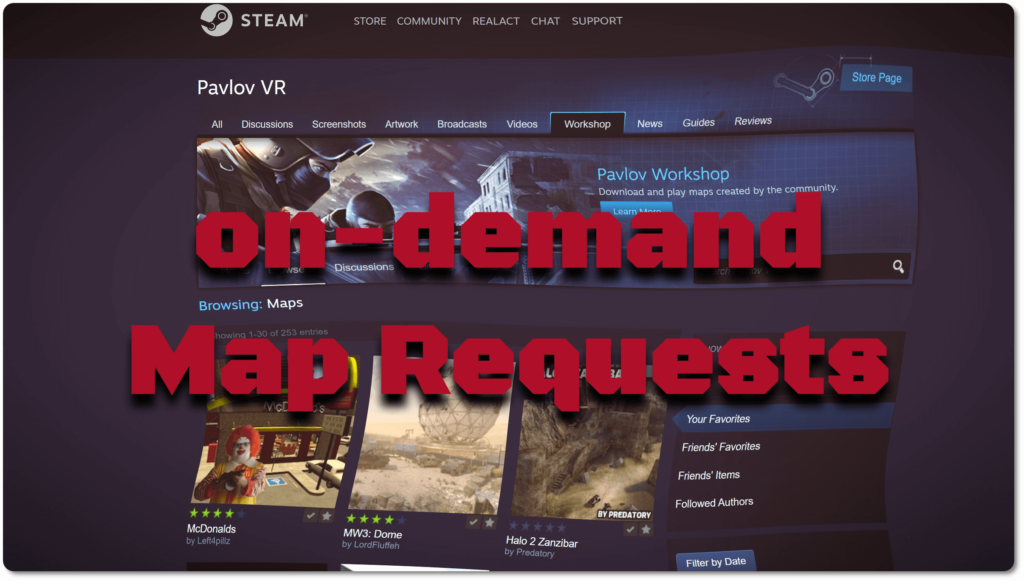 Just announcing that on-demand map rotation requests are now possible for our TDM server. This will allow any of the regular players on the server to request for their favorite maps to be rotated once on the server at their request.
Please keep in mind that such maps need to be TDM compliant maps. In other words, the map needs to work well in the Pavlov VR TDM game mode.
To make an On-Demand map rotation request, simply join our #on-demand-rotations channel on our Discord and simply post a link to the workshop page for the desired map.
Also, once the request has been made an admin will review the map, play it with bots and review the overall quality and status of the map on the Pavlov Steam workshop. If everything seems to be ok and Admin will contact you on our Discord Server and let you know that the map will be rotating next. We'll make sure you respond and that you are around when the map rotates.
Note: On-demand rotations will only be done during server peak/prime time. (Usually around 8 – 9 pm EST.)
Enjoy!