One Hundred Years Of Solitude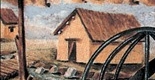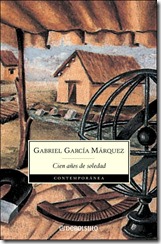 Yes; so late, I finished reading this treasure, "Cien años de soledad" as it is known in its original language, and I must say that it is for sure one of the best novels ever written, and must definitely the best work in modern Spanish literature; and I don't say: "so late" because it was at a late hour of the day that I finished reading it, but because it was so late in life I decided to read it, I should have done it years ago; this book can certainly change one's way to look at many things once you've read it.
 Gabriel Garcia Marquez work is studied in universities across the world and is no surprise to me as its "magical realism" (as his style is commonly known) involves you from the start to the very end of this book, it is highly original, imaginative, and unprecedented. One of the most charming qualities of this book is that you can pick it up and allow it to fall open at any random page, read that one page only, and still enjoy it for the imagery, the sheer beauty with which everything is described and narrated.
The novel acquires so much momentum and strength at the very end with its monumental and surprising ending! Gabriel Garcia Marques certainly took his time writing the last pages of his work to create a masterpiece finish really fitting his great novel; there's so much I could say; I could write pages about the quality and literary value of this work but you must see for yourself, If you like reading do not, I repeat DO NOT die without reading it. (that's the advice a friend gave me about the book and I really must thank him because he could not be more right)
Posted : June 18, 2009 2:38 pm