New screenshots of Windows Vista icons and folder's view have leaked this week:

Here's the new Documents Folder, I love this one; In Vista "My Documents" has been renamed just "Documents" so has been My Computer, My Pictures etc. It will get a little to get used to; but eventually it will grow up on you. Then we have the new "User Folder" Icon This one is also very nice as you can see here:
And at last the setup.exe icon for applications and Windows setup also got a new new look check it out:

  The new "Computer" (Formerly "My Computer") look has also been revealed, this came from build 5487 check it out: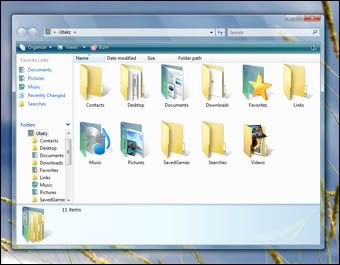 Looks like the Weather gadget has also been updated on this build; Here's a screenshot too: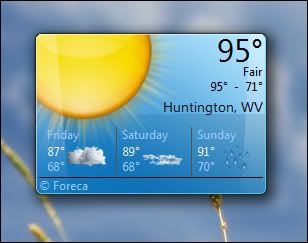 If new screenshots see the light I will post them here for you! In the meantime I want to thank Utaks for posting this on his personal blog for everyone, You can see more info about this new build of Windows vista by visiting Utaks web page by clicking on the link to his blog on the Links section of my site.